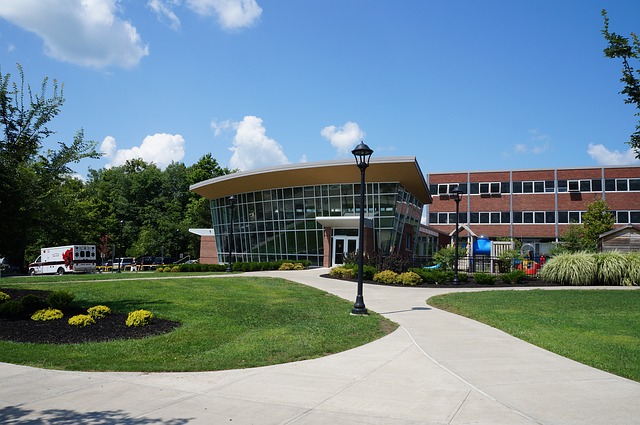 Commercial Lawn Mowing Services in Camillus
The Syracuse area may have plenty of snowfall in the winter, however when the spring comes your organization needs to be prepared to be open for business. Let Grasshopper Property Services help you keep your business up and running when spring and summer arrive.
Get Commercial Lawn Care in the town of Camillus
Grasshopper Property Services provides commercial lawn maintenance services when your business needs it. Commercial snow plowing is essential to keep office green spaces looking presentable, year round. Mowing the grass in green spaces is only half the battle. Our commercial landscape maintenance services can also assist you with keeping the rest of your grounds clean and attractive to customers and clients when they visit your location.
Grasshopper Property Services - Commercial Lawn Cutting
Since 2007, Grasshopper Property Services has provided the most reliable commercial mowing and lawn care services to people in and around Syracuse, NY. We provide exceptional, high-quality commercial lawn services to make sure our customers' properties are well maintained and attractive. At Grasshopper, we make sure each member of our staff is properly trained and equipped to take on whatever snow Camillus has to throw their way.
Grasshopper Property Services takes pride in utilizing the proper tools and equipment, giving us the advantage to fulfill any commercial lawn mowing job put in our way. Our speed and efficiency is what separates us from the competition. Being prepared for the warmer seasons is essential, which is why we are readily available for our customers every call.
Don't allow an unkempt green space . Let Grasshopper keep your parking lots, sidewalks and mind clear this winter so you can be stress free and continue to run your business, snow free. 
Why Choose Grasshopper?
Grasshopper Property Service offers the most thorough and time efficient commercial lawn care services in Camillus, NY. The Grasshopper vision is to keep your commercial lawn mowed and maintained spring to summer to fall.
The Grasshopper commercial lawn maintenance team is full of expertly trained members, who keep up-to-date with lawn care knowledge. We assure all of our members are aware of the Syracuse, NY area; so no Camillus lawn mowing job is too far for Grasshopper.
Contact Us for Commercial Lawn Mowing in Camillus
If you have any questions about commercial lawn care and lawn mowing or want to schedule an appointment.