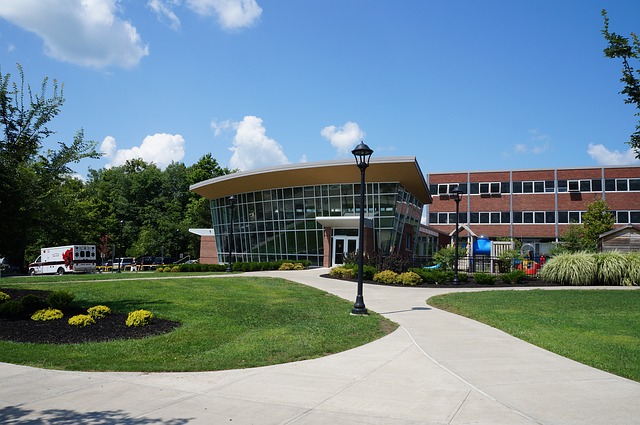 Our lawn care services for commercial grounds maintenance ensures the outside property of your business is consistently attractive, clean and inviting. Whether your business has a large lawn to maintain and beautify, or your organization is surrounded by man-made structures that must be clean, safe and welcoming, Grasshopper Property Services delivers what you need. 
How Our Lawn Care Services for Commercial Grounds Maintenance Can Help
We're in the business of keeping your business running smoothly and uninterrupted. Our lawn care services are essential to keeping your work environment safe, clean and well maintained. 
Grasshopper Property Service's commercial grounds maintenance includes, but is not necessarily limited to:
Caring for Your Lawn We provide commercial mowing services, lawn fertilization and other essential lawn care services for maintaining and maximizing the natural beauty of your facilities. This includes maintaining the appearance and health of shrubs, bushes and other greenery on your property. 
Keeping Your Property Clean From outdoor trash removal to ensuring your water systems are working without flaw, trust Grasshopper Property Services to keep your operation running smoothly.
Fulfilling Your Unique Needs Whether you require a particular cleaning process for a designated area of your property, or you need holiday lights hung up or other custom maintenance requirements, we can make it happen.
Contact Us For Lawn Care Services & Commercial Grounds Maintenance
We serve Syracuse and the surrounding areas in Onondaga County, such as:
Clay
North Syracuse
Fayetteville
Liverpool
Minoa
Tully
Lafayette
Brewerton
Solvay
East Syracuse